And finally for the actual picks.
But first, join the Robert Karlsson Fan Group.
Group name: Robert Karlsson Fan Group
password: rexfordbuzzsaw
Up to 21 members in the few hours since Cajun inspired me and the group was created an now. I know there is more of you out there. Join. It's simple, log on, find the group, pick Phil, Ogilvy, Watney and Casey and laugh as you surge past the rest of us when our guys miss the cut.
FAVORITES
MIDDLERS
LONGSHOTS
COURSE
PROPS
Anything that is normally in my previews is covered in one of those links.
On to the picks:
Robert Karlsson +5250 outright(.37)
Karlsson top-5 +1015(.89)
Hilarious how Karlsson odds have dropped since I put this in Tuesday morning. This is no 85-1 for sure, but it is value. He is all the way down to 30-1 right now at the Greek. My most conservative estimates have Karlsson at +2800ish as a fair value. His play this year has probably been slightly above his head, but Karlsson is still a great golfer and 52-1 is just too much.
Sergio Garcia +3300(.3)
Garcia Top-5 +700(1.25)
Risking this


To win this: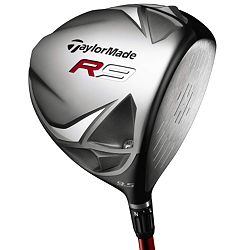 This is in addition to the Sergio Top-20 prop I took earlier. Sergio is just too good not to take here. He is legitimately(I think higher) one of the best handful of players in the world has a few high finishes at Augusta and is going off at 33-1 because he shot a few awful scores over the weekend at Houston. Okay, two bad rounds<a season of great golf. That's why we get to Sergio.
The more important question is which Driver to pick. I played a rental of the original model of the Burner and absolutely crushed it. However, it was really really light and felt kind of awkward because of that, so I passed that one. My next pick was the R7 Limited, because that was on the Golf Digest Hot list. Then I figured it's probably better to go for the most adjustability possible, considering I have never hit one of these drivers. Plus, it is the most expensive to punish Golfsmith and Taylormade for a dumb promotion. So, I'm going with a R9, 9.5*, stiff. Good luck with whatever else people selected. (P.S. you have until April 11th to get is postmarked so if you haven't done it, get on it.)
Alvaro Quiros 150-1(.13)
Martin Kaymer 85-1(.23)
These were placed a while back, and were obvious mistakes for a couple reasons. First, I underestimated how much the odds of relative unknowns would increase/decrease based on performance. Second, I underestimated how much the odds would open up before the Masters. Almost everyone in the fields odds jumped up a bit from the past week, when Vegas first released them this week. Oh Well, you live, you learn. My numbers still show this as value with Kaymer between 48-52-1 depending on if you use calender year or 16 months and Quiros at 40-1 and 88-1, respectively.
A third part of this, which ties into the second is how downright unlucky I got. Okay, Tiger came back and was pretty darn good. Yeah that happens. Phil, Casey and Ogilvy, though all stepped up and got a ton of attention. This really flipped these futures. Phil should not be 7-1 to win this tournament. When he drops down significantly that raises the price for the "longshots." It honestly could not have turned out worse with Tiger's comeback win, Phil, Casey and Ogilvy winning twice. This doesn't make it any worse of a misjudgement on my part, it just means I got no help.

THE MATCHUPS:
Sergio Garcia +110 over Paul Casey(4)
I see a pattern emerging here. The plan was not to get so tied down into Sergio Garcia, but it just happened that way with the total lack of attention/ outright disrespect he has received. Casey has gotten so much attention, which he has probably long deserved, but he still isn't in the class of Sergio.
Alvaro Quiros +105 over Dustin Johnson(2)
Alvaro Quiros +125 over Dustin Johnson(2):
These guys are the same player. Except only if one was good and one was not. Dustin Johnson had two three top tens(two if you take away B.S. fall series events) and 13 missed cuts last year. I'm fairly confident that you could degrade Alvaro's European schedule as much as you want and you can't get worse than 50-50 on this one. I'll take Quiros' 3 Euro wins(1 at an elite event) over DJ's one rain shortened win and one fall series victory any day. This was so good, I put it in earlier today, it moved a lot and now I am in for a max play on Alvaro.
Soren Hansen -125 over Bubba Watson(1):
This is the "Jeev -125 over Mark Calcavecchia" pick of the week, in that I almost feel bad about it, but it is just too good to take. Again, Bubba made 19/29 cuts last year is ranked 126th in the world, and finished 37th on the PGA Tour moneylist. You could take Soren's career history around back beat it, mug it and rape it, and it is still worth -125 against Bubba. Hansen has finished 8-14 in the Euro Order of Merit the past two seasons, has a ton of high finishes and a strong field win(07 Mercedes Benz). This is just too good to pass up.

Anthony Kim +100 over Nick Watney(1)
Anthony Kim +110 over Ernie Els(1)
Anthony Kim +130 over Ernie Els(1)
Anthony Kim +105 over Rory McIlroy(1):
Another street I would never have expected to venture down, but there is just no reason for not to. Even if you assume that Anthony Kim is due for a regression from last season(he probably is) you can't justify taking either of these two over him at negative juice. Am I supposed to believe Nick Watney is not due for a regression from his near Tiger-like play(not quite, he lost to Phil)? Am I supposed to assume Ernie Els is going to improve at his age? No and no. Not happening. With Watney and Els, I am paying for recent wins and big names. With Kim I am getting a good deal because he has never played Augusta. Els is a double because I put it in early, it moved later, and I could not ignore it.
Kim and McIlroy are very similar in that this is their first time around Augusta, they are playing in the same group, and I have them as about equal players, the plus number and big attention for 19-year-old Rory is enough for me to back Kim.
On a side note, The Kim-Villegas debate is hilarious. They were basically the same player last year when compared to field averages. They may even both be due to fall back to earth a little this season. You cannot tell me, though, that Villegas game projects out better in the future. He swings as hard as he can and is all over the place and had never been a good putter until last year. Kim's swing is agressive too, but it is much more compact and tight, and he(as far as I can tell) has always been a good putter. I know which one I think is going to win more majors.
Robert Karlsson +100 over Zach Johnson(2):
Just had to do it. Zach Johnson is no Trevor Immelman, but neither of them are close to what Karlsson has done in the past year, if you take out a tournament with a special name. People are so stupid. +100, are you kidding me? I dare someone to come on here and defend Zach Johnson. This opened at -120. What are people doing? Seriously, go down in the comments and defend Zach Johnson.
That is all. I was going to go back and look at the first round match-ups but I think it was a far better decision to double down on Quiros and Kim/Els. I will have a post up in the early morning with a breakdown of three-ball odds and some recommendations if you want to dabble. Thanks again for reading this week, clearly my tons of Masters posts did not annoy anyone.
Good Luck and Enjoy.
P.S. Join the Fantasy group. I may have a frequently updated post tomorrow. Strong possibility of a live chat on Friday afternoon.